Painter
End nineteen eighties, after a long career, Ine Veen decided to become a painter. This decision did not completely come out of the blue, because Ine had modelled for many artists, such as Gerard Hordijk, Adrian Stahlecker, Wim van Beelen, Jean de Blieck, Frans Erkelens and Jean Thomassen. The latter portrayed her many times.
She developed a very own style in wich she uses gold leaf and gems. At her first solo-exhibition in Heiloo (her residence) all her work was sold at the opening.
"Lamplight"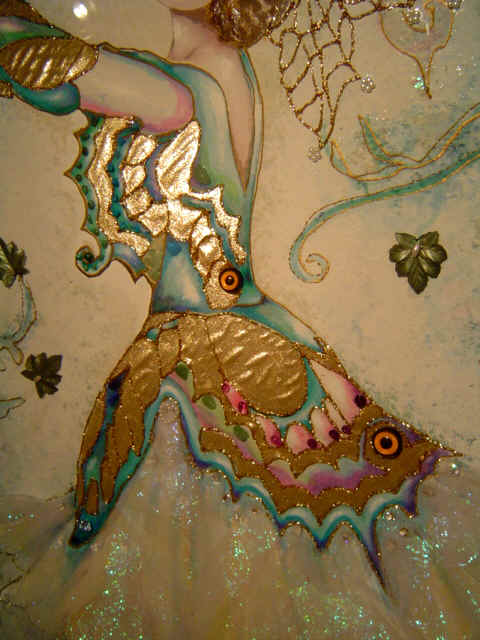 A detail of "Lamplight"
Letter to Jean Thomassen
With her very unusual paintings she was guest in several television programmes like "Twee Vandaag" and shows hosted by Hans van Willigenburg, Tineke de Nooij and Carl Huybrechts. In "AVRO's Servicesalon" she was asked three more times because of her fundraising qualities.
Ine Veen in the programme of Catharine Keyl
Her paintings are regularly exhibited at the art fair "Artiade" in "De Grote Kerk" in Alkmaar and in several other cities.
Famous Dutch are always present at the exhibitions of Ine Veen. On the photo's Cees Brusse, Sylvia de Leur and Cees van Drongelen.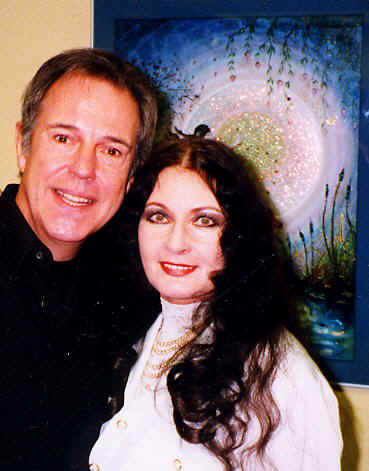 Jos Brink and Gert Jan Dröge were also present
She often has open house exhibitions at her private showroom. Without further engagement one can visit these exhibitions after application.
Her paintings are permanently shown at the gallery Archetypes Art International, in Hyères in the south of France.
Below you see some of the paintings by Ine Veen. A few of them are for sail. The size of the paintings is ca. 50 x 70 cm and off course they are professionaly framed.
"Zeearend" -
"Zeemeermin"
"Jugendstil"
"De brief"
"Schermbloem"
"De ontmoeting"
"Guinevere"
"Ara's"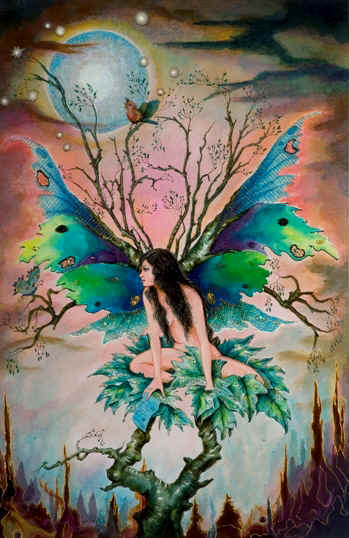 "Woudelf"
"Giselle"
"De pauw"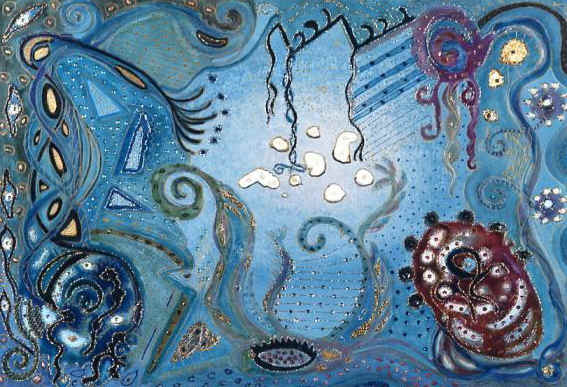 "De harp"
back