Retrospective
Ine Veen, former ballerina, model, mannequin, actress and nowadays painter was born at Koog aan de Zaan on 15 December 1937.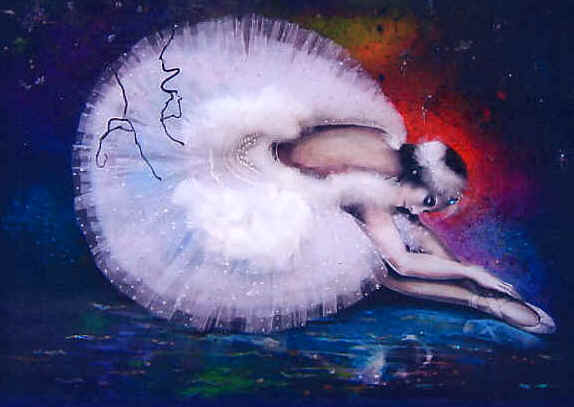 Swanlake
At a very young age it was clear she had a great talent for dancing. And by means of the Alkmaarse "Balletschool" she went to the "Ballet Academie" of Nel Roos where she was soon discovered by Yvonne Georgi, who contracted her in 1956, for the well known "Operaballet" of Hannover.
She danced with the ballet of Monte Carlo, where she performed for Prince Rainier, Princess Gracia and their guests, the Sjah of Persia and empress Soraya.
She graduated cum laude at Hamburg for her Abschlussprüfung as an actress in 1960.
Ine Veen on the catwalk at Bad Harzburg in Germany
As a dancer and actress she sang and danced in operas and operettas. She had been engaged to the state theatre of Braunschweig, the Landesbühne of Hannover and the theatre in Lübeck.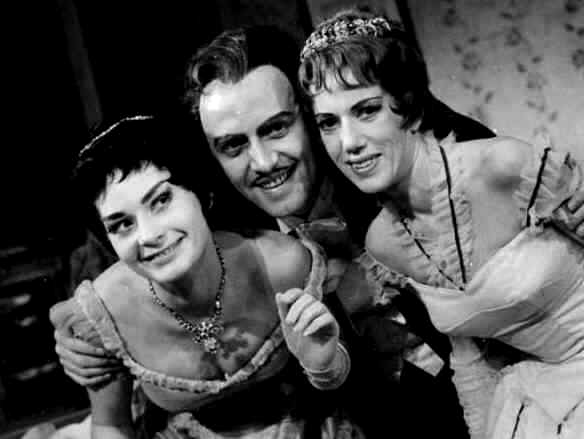 "Die Fledermaus"
She performed with many great people of her generation, among who were Maximiliaan and Maria Schell, James von Berlepsh, Hans Jörg Felmy, Karl Heinz Vosgerau and Johan Heesters.
"Der Ritter von Mirakel" on- and backstage
In the nineteensixties Karl Guttmann, director of Ensemble, discovered her in Germany. He was so impressed by her play, that he immediately contracted her to play the lead role of Markiezin van Arcis, beside Mary Dresselhuys and Ko van Dijk. "Markiezin van Arcis" would be her thirty-third theatre role. The German press stated that "their" Ine Veen would play in the Netherlands.
Ko van Dijk and Ine Veen "De markiezin van Arcis"
Sjoerd Pleisier, André van den Heuvel and Ine Veen in "De weg"
From the season 1963/64 Ine Veen played for more than two decades in the Dutch theatres, where she acted with all well known names of this generation, among wich Ko van Dijk, Johan Kaart, Mary Dresselhuys, Ton van Duinhoven, Ton Lensink, John Lanting, John Leddy, Caro van Eyk, Guus Hermus en Guido de Moor. She also acted in many TV productions, popular series and movies, like "Blue movie". She was also active as an international actress, participating in "A Bridge to Far" by Richard Attenborough and interpreted the leading female role in a Chinese Kung Fu film with the Bruce Lee-crew. It was one of the first Kung Fu films, that had been produced on video in our country.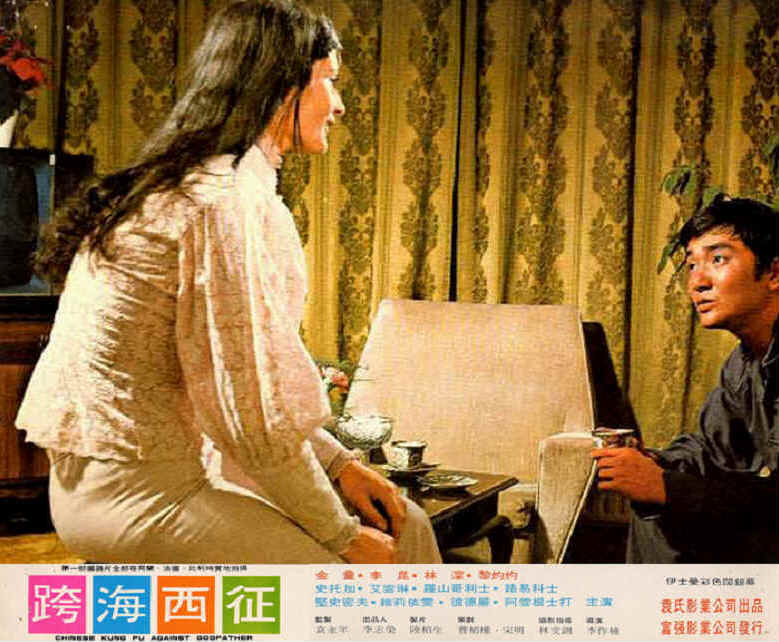 "Scene from the Kung Fu film"
Ine Veen was also active as an international model under the name Audry. She was the worldwide face of Oil of Olaz in 1971/72. We know her from some STER TV commercials of those days, like that of Printil, in which she played Mata Hari, Madame de Pompadour and Josephine de Beauharnais. She also modelled for covers of books and records. In 1973, the "De Telegraaf" exclaimed Ine to be most beautiful actress of the Netherlands.
The article from de newspaper "De Telegraaf"
Ine Veen on the cover of the "Nieuwe Revu"
Ine Veen - model
Ine Veen
She also worked a lot for the radio. In a number of literary programmes she regularly recited poems and she was to be heard in more than a hundred radio plays. In the eighties she was fed up with travelling around the country and standing in front of the camera and decided to be a painter.
Ine Veen has a great concern for the wellbeing of animals. She is a member of the committee of recommendation of the Foundation for Animal Welfare in Venezuela. A Dutch newspaper wrote that Ine is the "Florence Nightingale" for the animals. In winter, rain or snow, she takes care of the animals by bringing fourage.
The article in the "Alkmaarsche Courant"
back