Actress
In the Netherlands Ine Veen made her début in the season of 1963/ 64 with her thirty-third theatre role "Markiezin of Arcis" beside Ko van Dijk and Mary Dresselhuys.
In Germany she had already played as an actress in several plays. In the Netherlands she played in 21 plays. A complete list you can find in the biography of Ine Veen.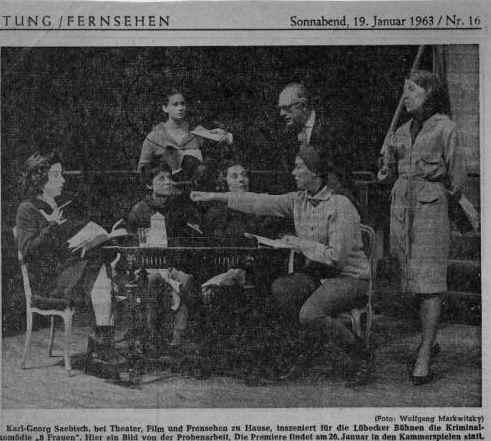 Scene from "Acht Frauen" and a newspaperreview of the play

"Ball der Diebe", with review
Scene's from "Caligula" and "Die Zofen"
In the Netherlands she was engaged to "Ensemble", "De Nieuwe Komedie", "Het Rotterdams Toneel" and "De Haagse Komedie" between 1963 and 1979.
Ine Veen and Luc Lutz in "There's a girl in my soup"
Sacco van der Made and Ine Veen in "Dip in the Pool" by Roald Dahl
Scene's from "Not now darling"
Ine Veen also played many parts in TV series, TV productions and films. For an incomplete list you can follow the link.
Bob Storm and Ine Veen in "Dagboek van een herdershond"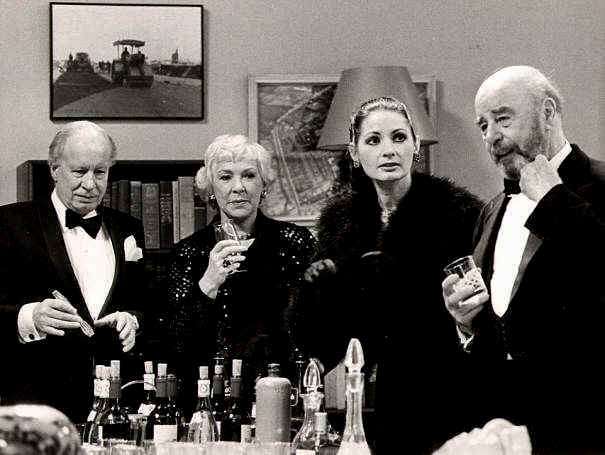 Jan Retel, Teddy Schaank, Ine Veen and Jan Teulings in "De weg"
Ine Veen on horseback in "De klop op de deur"
"Dynastie der kleine luyden"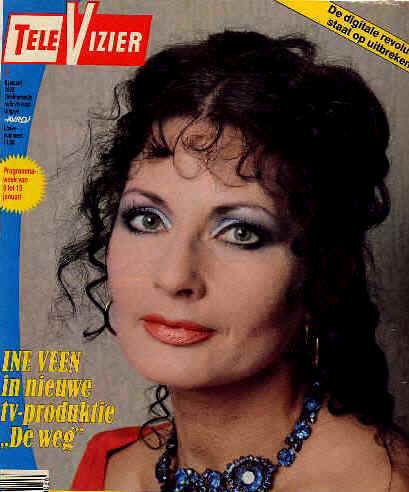 Ine on the cover of the "Televizier"
"A bridge too far"
back